Life always finds a way to get in your way, doesn't it? Thought I was on a roll but this week has just flown by and I haven't managed to get posts up.
So here is a beautiful stamping plate from Beauty Big Bang.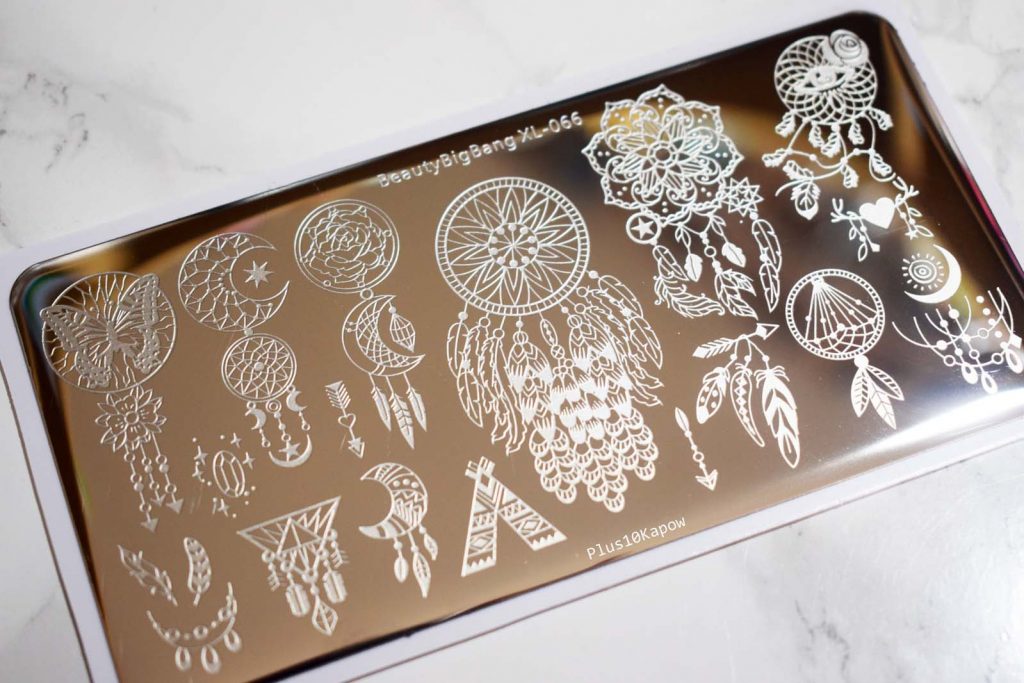 The BBBXL-066 has 17 different images, all of varying size, all that can be used for reverse and regular stamping and all that you can take parts of to build your mani.
The plate was etched very nicely and had no imperfections.
I went with neons for this mani because although I am happy to finally be in September and have cooler weather, I am still not really ready to swap out the neons for darker colours. Also, how cute is that little gem image? I used the smoosh method for my base here and they were super bright in real life.
Polishes used: Wikkid Polish Bikini Bombshell
Wikkid Polish Hello Sailor
Wikkid Polish Down at the Deep End
Wikkid Polish Joyful Lil Jellybean
Wikkid Polish Space Dust
Barry M Black Forest
Moyou White Knight
Seche Vite
You can find this stamping plate here for £1.62/$2.00 and don't forget to use code PLUS10 for 10% off your Beauty Big Bang order.
:)x